How to Find Events for Food Trucks
Are you a food truck operator looking for events, parties, weddings, festivals, or any kind of profitable gig that is requesting food trucks to serve their employees or attendees? What if you could find all kinds of events and it was totally free!
Food Truck Army receives requests constantly requesting food trucks to service all kinds of events nationally. We filter those requests and send the good ones to our list of food trucks in that event area. And it's free!
No monthly fee
No charges for event alerts
No charges if you work the event!
Not only that, but you'll also have a really nice page just for your truck to help connect with the event hosts. Share your story, signature dish, menu, truck pics, food pics, even a pic of you! Event hosts browse the trucks and will remember your name if you choose to reach out when you get an alert.
When the event requests come in, you will get a notification of those in your area with full details and contact info so that you can decide if you want to call the host or just ignore the message. The alert will go to other trucks as well; so it's up to you!
So add your food truck & begin increasing sales today!!
Create your own page for your truck now!
100% Free!!!
Sample Pages to promote your truck: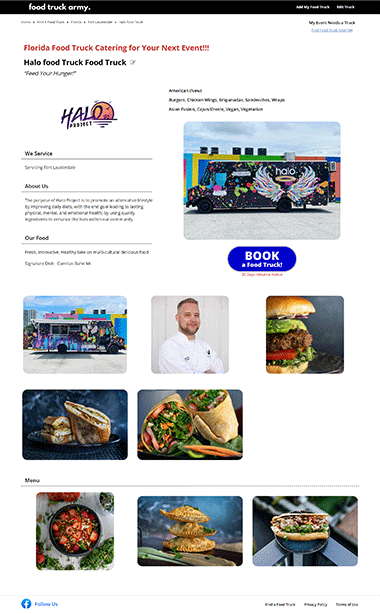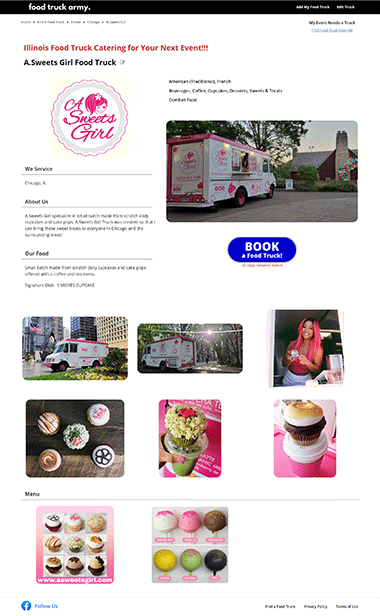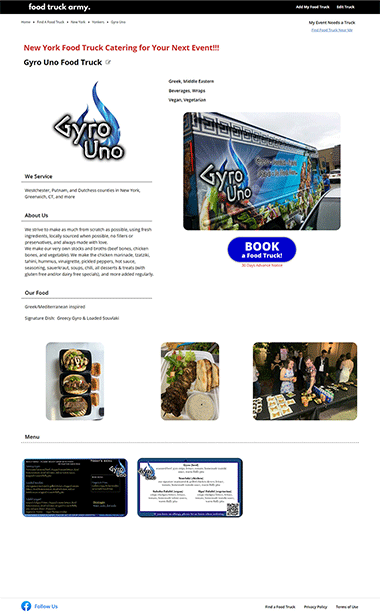 Add Your Food Truck or Trailer
And Get Free Gigs!!
Receive free alerts about events in your area!
Add your food truck and get to choose which events you are interested in.
FoodTruckArmy doesn't charge you for anything!
This is a free service from UsedVending.com to help you become successful!