Food Trucks in New Jersey
About Us:
THAI CHA CHAK is a mobile food vendor offering Thai southern-style beverages and authentic Thai food. Our food is made from Thai products and fresh produce.
Signature Dish:
Arepas, Empanadas
About Us:
We offer Gluten free Venezuelan and latin american specialties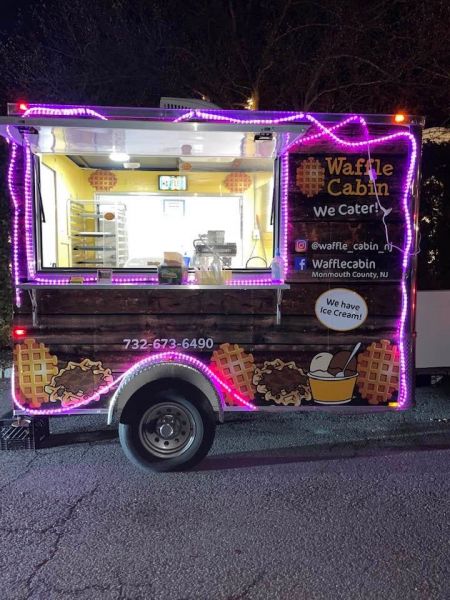 Signature Dish:
S'Mores Waffle ( Marshmallow, Crushed Graham crackers, & Drizzle Chocolate)
About Us:
Wafflecabin Franchise , Started in Vermont 25 Yrs ago, Is Widely Known in Ski Resorts around the Country & waterparks. Approximately 35 Franchises & Growing , Our Waffle-cabin Franchise is a Food trailer available for outdoor/Indoor events , Parties Birthdays, Weddings ,Bar &Bat Mitzvah, Company Appreciation events, Street fairs & so on. We opened our Wafflecabin in Monmouth County in Sept 2019 & our event Calendar has been filling up since, We are presently at the Sand Bar, SeaStreak ferry in Highlands NJ (near Sandy Hook Beach) on Friday & Saturdays from Memorial Day to October 4PM til closing. for the summer Check us out on Facebook & instagram.
About Us:
Caribbean/American: Jerk chicken, oxtails, curry chicken, curry goat, stew chicken, steam/fried fish, curry shrimp, sauteed/fried Shrimp, bake mac & Cheese, steam veggies, veggie burgers, rice & peas, sorrel
Signature Dish:
Philly Cheesesteaks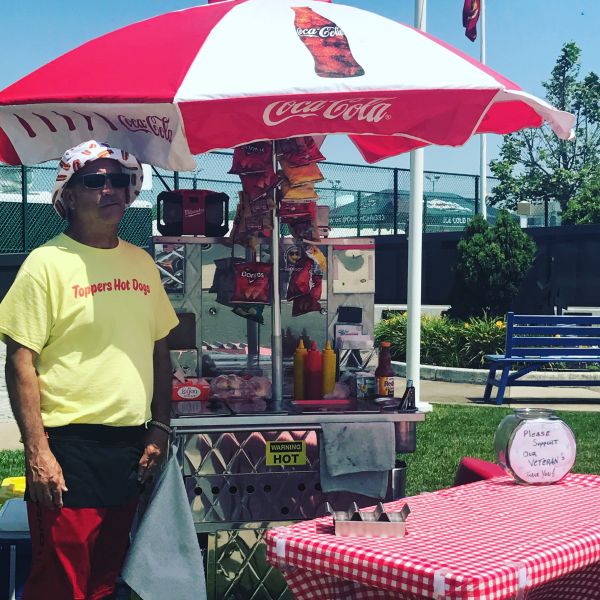 About Us:
Hot Dogs Chili Dogs Sausages Walking Tacos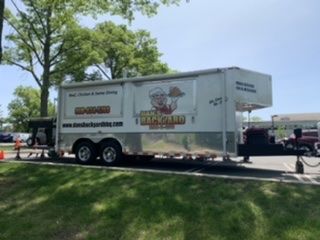 About Us:
All BBQ meats/salads.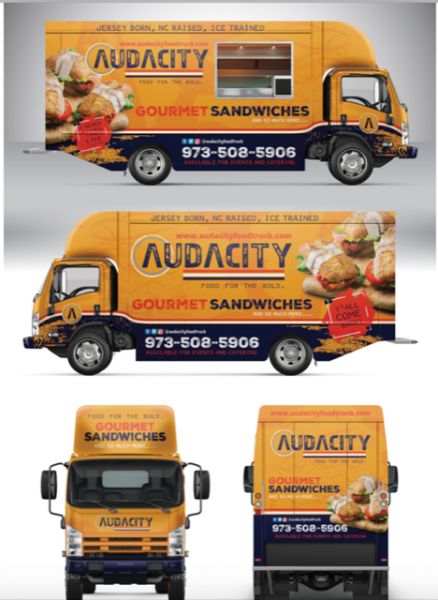 About Us:
Gourmet sandwiches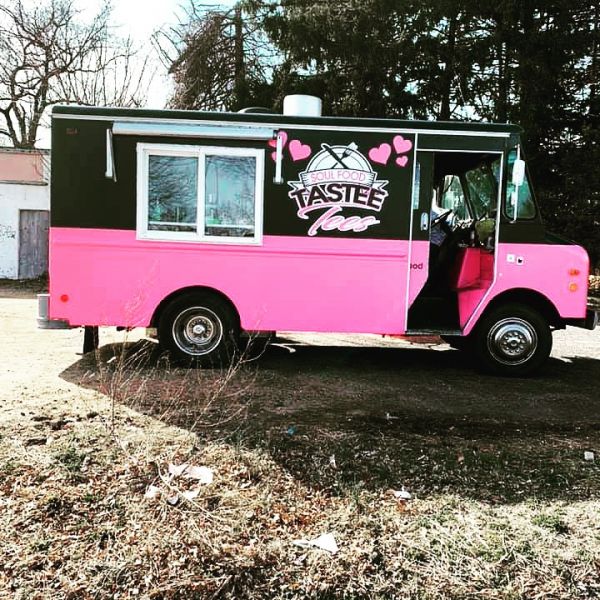 About Us:
Southern Cooking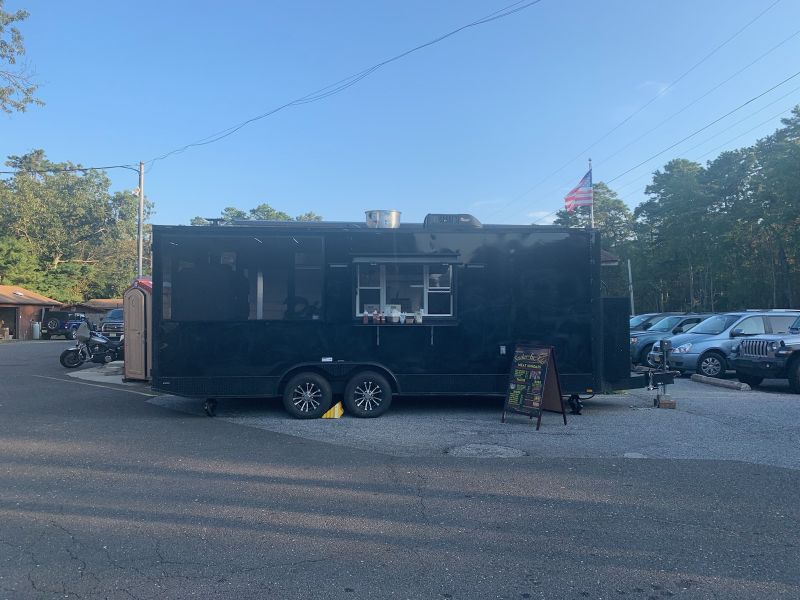 About Us:
Smoked bbq food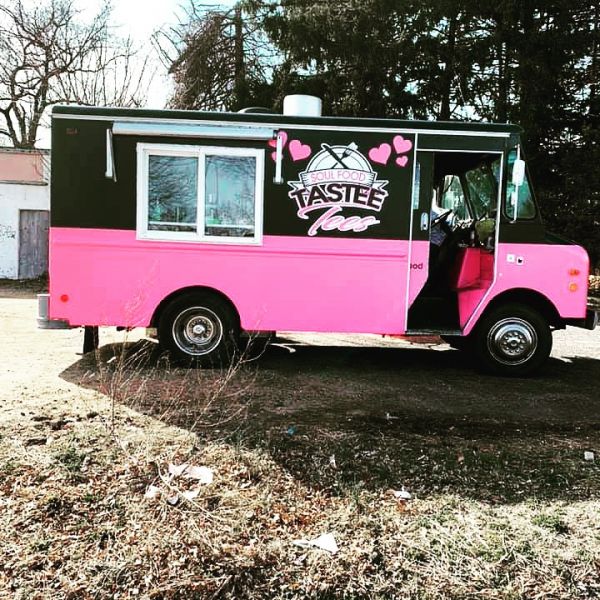 About Us:
Chicken
Fish
Steak
Oxtails
Mac and cheese
Potato Salad
Yams
Greens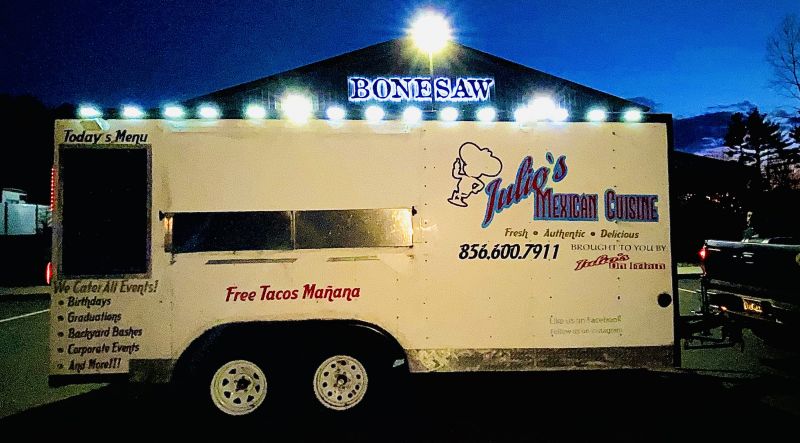 About Us:
Authentic Mexican food Categories:
Barbeque
,
Beverages
,
Breakfast
,
Burgers
,
Cheesesteaks
,
Chicken Wings
,
Coffee
,
Empanadas
,
Hot Dogs
,
Ice Cream
,
Juice
,
Seafood
,
Shaved Ice
,
Smoothies
,
Sweets & Treats
About Us:
Hotdogs. Burger. F Fries. Cheese Steaks. Wraps. Smoothie About Us:
I have a fully functioning kitchen on my truck and serve breakfast, lunch and dinner specials depending on the need desired. I can accommodate any need. About Us:
Puertorican cuisine
Empandas
Roast pork
Ropa vieja
Chicken
Rice and beans
Sweet plantains
Spanish drinks
Filter by New Jersey Cities