Shonda's Shave Ice Food Truck
"Don't Move I come to you"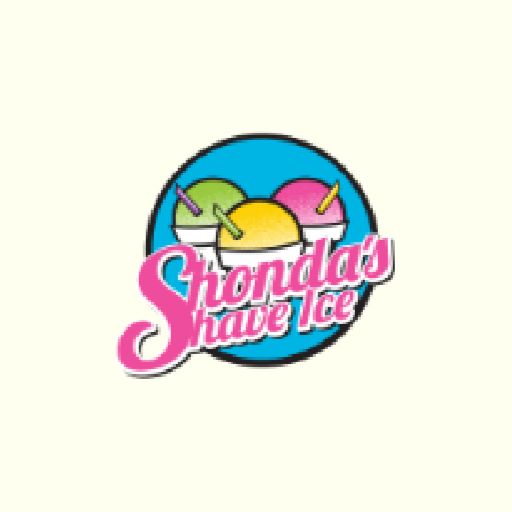 We Service
Collin County
Dallas County
Denton County
About Us
Shonda's Shave Ice are made with fine delicate snow like ice, that's never crunchy. Most commonly called Hawaiian Shave Ice throughout the United States. My smooth Shave Ice is far superior to the hard crunchy snow cones. It consist of smooth fine ice that holds syrup, rather than settling in the bottom. All my syrups are sweet and handmade with cane sugar and filtered water.
Shonda's Shave Ice is a Mobile Business that uses the bestselling, battery operated, NSF Certified, Shave Ice Machine, period! I come to you, catering to all size events. Some include, Birth parties, Pool parties, Employee Appreciation, Family Reunions, YMCA, School/Daycare Events, Adult Parties, Weddings and many more.
Shonda's Shave Ice offer a variety of popular flavors and 9 specialties all create by my son, nieces and nephews.
I will customize a Shave Ice Package for any event, big or small. Color changing reusable cups are my specialties which is an add on to any package. My disposable cups includes 4, 8 and 12 oz. flower cups. All cups are topped with a gummy bear and a magical color changing spoon and straw to eat with.
Our Food
Hawiian Shaved Ice Signature Dish: Freshly Cored Pineapple Cup filled with shave ice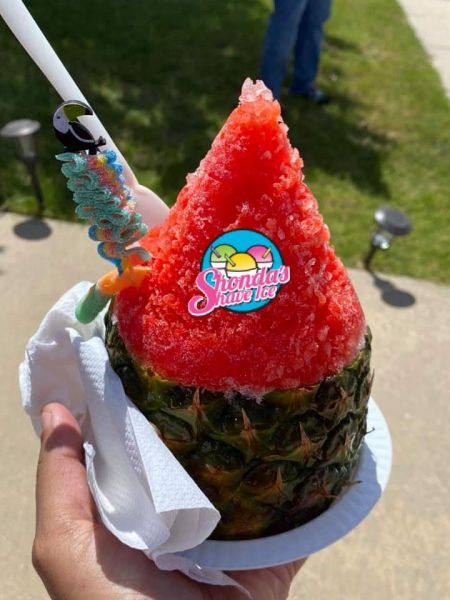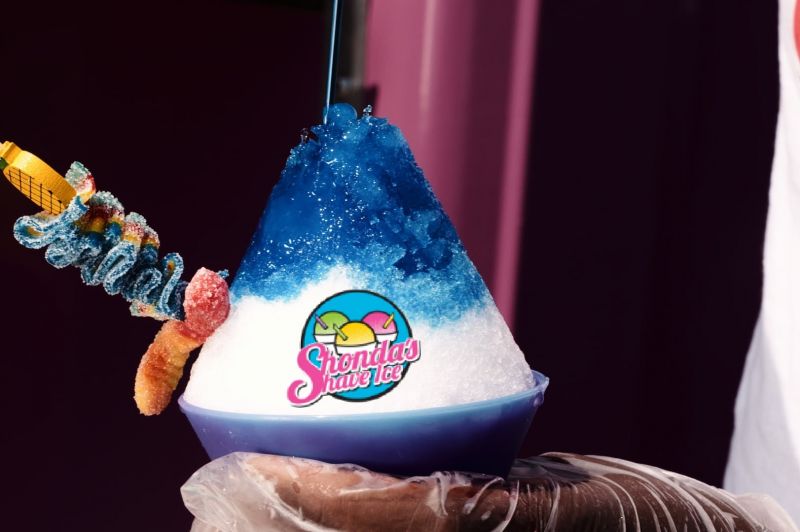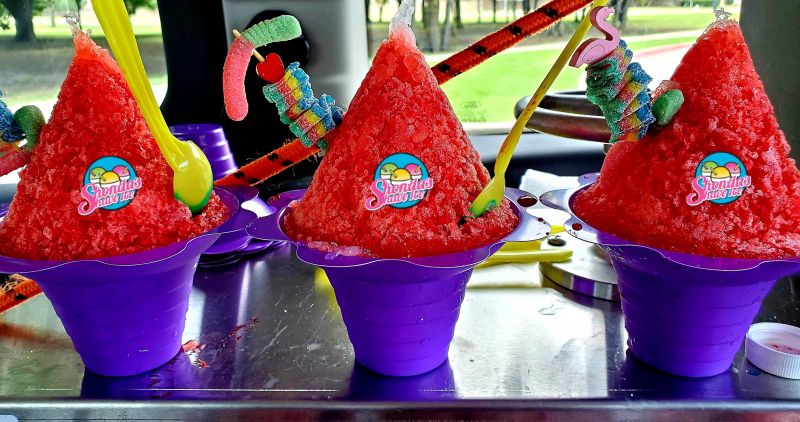 Menu