Iowa Food Truck Catering for Your Next Event!!!
The Big Red Food Truck Food Truck
About Us
American cuisine/Tex Mex.

Cheeseburger and fries
Homemade tenderloin baskets
Fish tacos
Fried tacos
Beef and lamb gyros
Mozzarella sticks
Al pastor street tacos or rice bowls
Our Food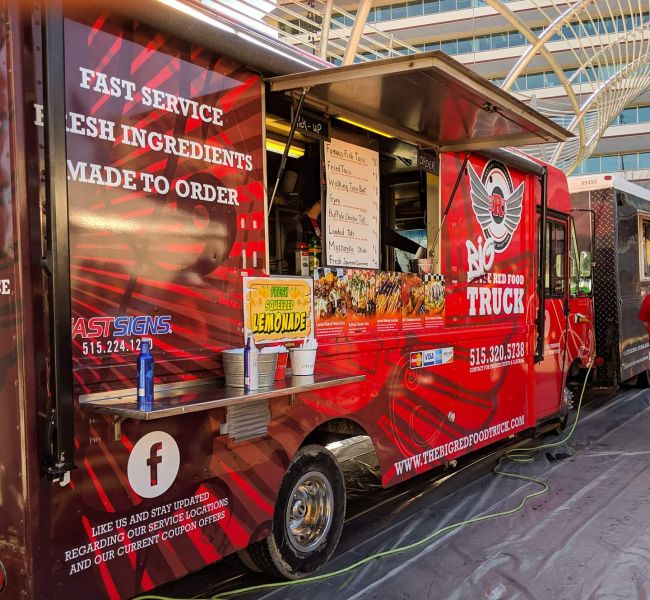 Contact Us to Get Started...