New York Food Truck Catering for Your Next Event!!!
I & J SPICES Food Truck
About Us
We put heart and spice into our food!! You eat with your eyes and your mouth. Presentation is a must. We make deep fried Oreos it was with an option of a tasteful blue and pink icing. We make a philly cheese steak we season the steak to perfection with your choice of peppers and onions we put garlic butter on the bun with choices of cheese and different toppings!!! Our goal is to serve the public and them be 100 percent satisfied.
Our Food
Signature Dish: PHILLY CHEESE STEAK DEEP FRIED OREOS
American (Traditional) Cheesesteaks Comfort Food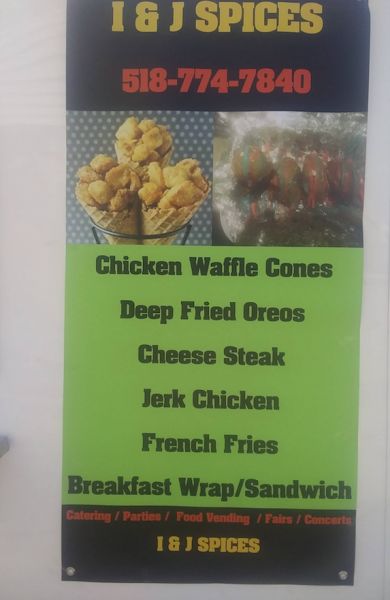 Contact Us to Get Started...