Food Trucks in O Fallon, MO
Origin:
American (Traditional)
,
Chinese
,
Filipino
Categories:
Barbeque
,
Beverages
,
Breakfast
,
Hot Dogs
Tastes:
Asian Fusion
,
Organic/Natural
,
Vegan
,
Vegetarian
Signature Dish:
CHICKEN TERIYAKI KABOBS...homemade TERIYAKI sauce
About Us:
Iam a filipino and cooking is my passion and with that passion I create a taste that makes the noise,I want that noise to reach you,please come and taste,satisfaction guarantee..
Signature Dish:
Lemon Cream
About Us:
Started our business 8 years ago renting out ice cream and frozen drink machines. We are a modern day ice cream truck, using a non dairy soft serve we prepare root beer floats, sundaes, milkshakes, malts, cones, and frozen lemonades for your enjoyment.
Categories:
Bread - Bakery
,
Coffee
,
Desserts
,
Ice Cream
,
Sweets & Treats
Signature Dish:
Sin-on-a-Stick
About Us:
Sweet Fun Concessions is known throughout the Midwest and Southeastern states for our fresh squeezed lemonade, homemade funnel cakes, homemade corn dogs, and excellent customer service.

We are the home of the "original funnel cake sundae challenge" and strive to have new products all the time. Try out our new Sin-on-a-stick, Fried Gummy Bears, or Fried Taffy!

We operate most of the summer in Iowa, Illinois, Indiana, Missouri, Kansas, Minnesota, and Nebraska and travel south in the winter to Oklahoma, Texas, Louisiana, Kentucky, Tennessee, Alabama, and Florida.

Sweet Fun Concessions was founded in 2003 with a small grill, a tent, and a dream. The business slowly built up over time and in 2009 we bought our funnel cake trailer. We sell fresh-squeezed lemonade, funnel cakes, corn dogs, kettle corn, fried twinkies and oreos, and cotton candy.

In 2012, the business expanded to include a Pie trailer which sells most of the menu above, but also includes homemade pie, cheesecake, cinnamon rolls, strawberry shortcake, and brownies!

In 2017, we expanded yet again and added our Frozen Delight trailer, which specializes in frozen drinks, smoothies, and cotton candy.

You can check us out on Facebook at Sweet Fun Concessions.

We love to travel so give us a call for all your vending needs!

660-342-2582 or 660-342-2584
Origin:
American (Traditional)
,
Greek
,
Other
Categories:
Beverages
,
Burgers
,
Chicken Wings
,
Hot Dogs
,
Sandwiches
About Us:
Our dedication, quality food & customer service, won enormous clientele and relying on word-of-mouth RollingCravings thrives Ever since our founder started ROLLING CRAVINGS in 2019, this little Food Truck has become a staple in Fairfield IA, Mt Pleasant IA, Keosauqua IA, Burlington IA, Ottumwa IA, Iowa City IA, Cedar Rapids IA and all south east Iowa.
Serving hungry eaters near and far, we're continuously changing our location and evolving our menu — always keeping our dishes fresh and unique.
Our dedication to quality food and quality customer service quickly helped us win an enormous clientele and relying on word-of-mouth, RollingCravings thrives.
Find us hitting the streets daily, where we're making sure that your food comes out quick and tastes delicious. Whether you've got time to stick around or you're just coming to grab an on-the-go bite to eat, we got you covered. Stop by at one of our locations!.
Rolling Cravings can cater to any event from small family gatherings to large company picnics, graduations, corporate events or meetings to weddings and more. We can customize the menu with nearly any style of food.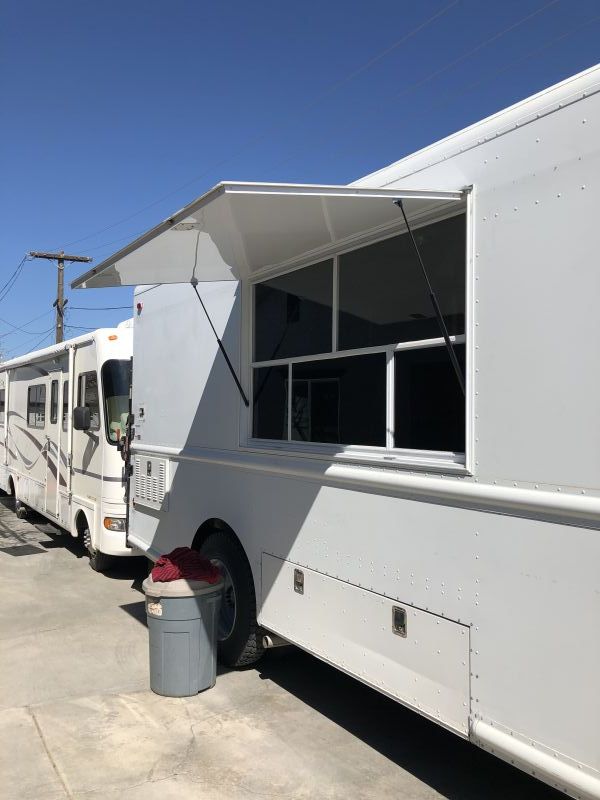 Origin:
American (Traditional)
Categories:
Barbeque
,
Beverages
,
Breakfast
,
Burgers
,
Chicken Wings
,
Grilled Cheese
,
Hot Dogs
About Us:
All concessions. Of course our American dog and including bbq and sausages. We would love to help but please keep in mind our business has taken a drastic hit and every single one of our big events canceled. So yes we could use the help to. Thanks for considering us and please know we are a first class operation . Cleanliness and hygiene as well sterilized equipment and surfaces Have and are a main priority. Thanks again
Ray 209-914-6917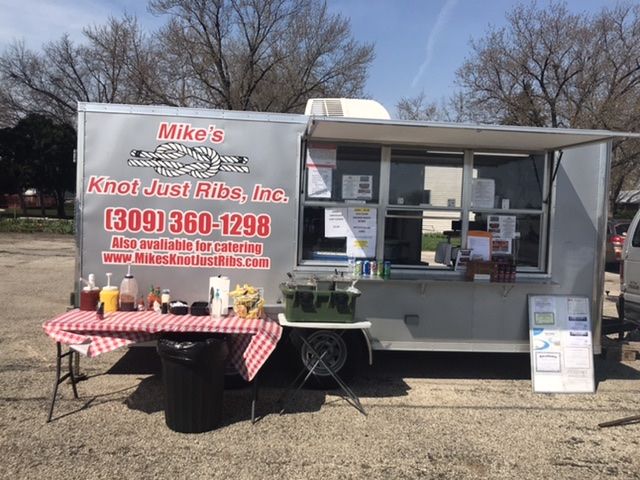 About Us:
BBQ and Hog Roast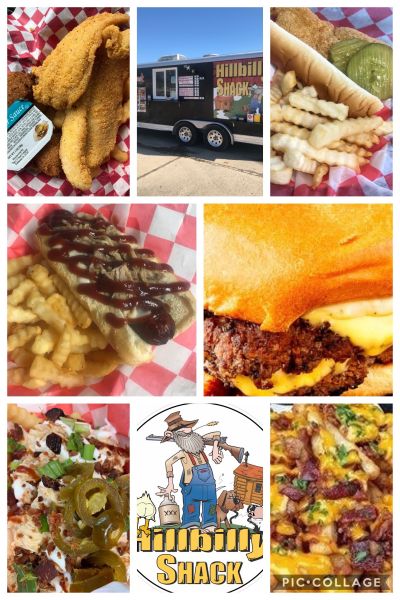 About Us:
Amazing Catfish meals
Pulled pork meals
Chicken meals
Lots more to choose from all home made with love.
And let's not forget our southern sweet tea which is free to each Trucker with a purchase.
You can order at www.foodtruck.pub truck number 1598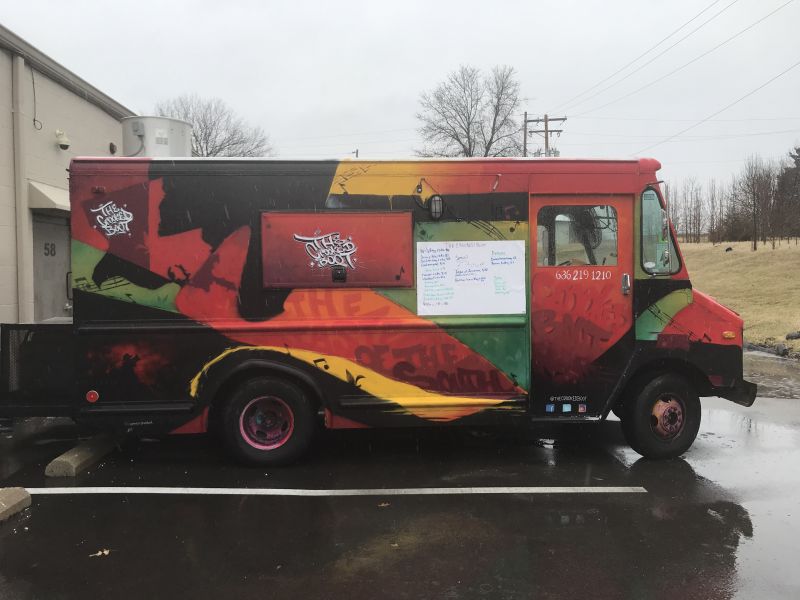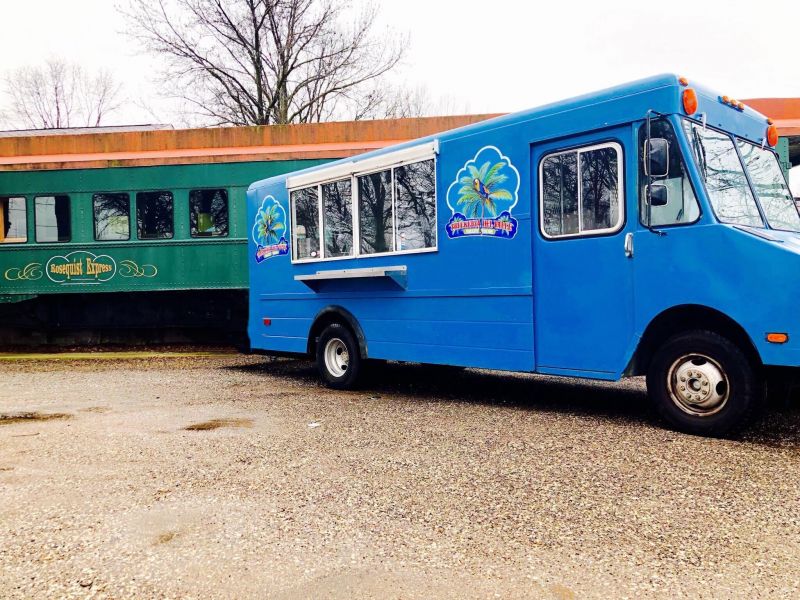 About Us:
Street Tacos
Burritos
Quesadilla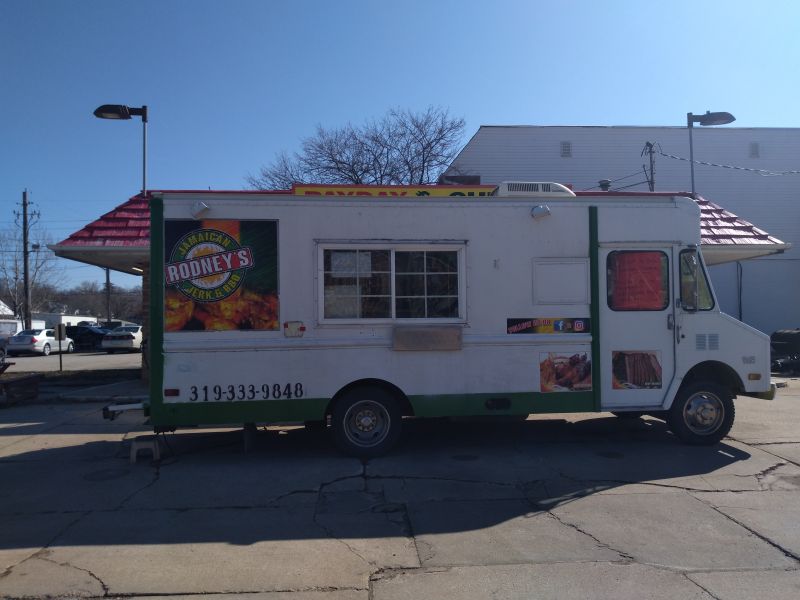 About Us:
RODNEY'S served Jamaican and American food.
Jerk chicken
BBQ ribs
Sea food sandwiches.
Fry plantains
Rice & Peas and more delicious food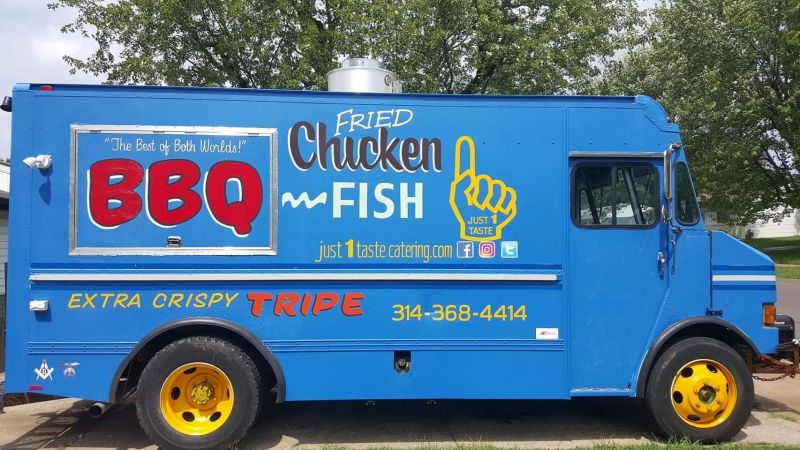 About Us:
Fried Chicken, Fish, Shrimp, Veggie Burgers, Bbq, Fries, Onion Rings, Slaw, Potato Salad, etc About Us:
Phillies, burgers, hotdogs, smoke sausage, fries, chillie and more About Us:
Smoked meats(pork, chicken, ribs, Brisket, brats), served as nachos, sandwiches, dinners, sides, smoked Mac and cheese, potato salad, Cole slaw, homemade pimento cheese, etc About Us:
Fried tacos, loaded nachos, taco pizza, taco salad, fried fruit pies About Us:
i am food vendor

bbq and soulfood
Filter by Missouri Cities