Anne's a la Mode Food Truck
"Eat your pie outside!"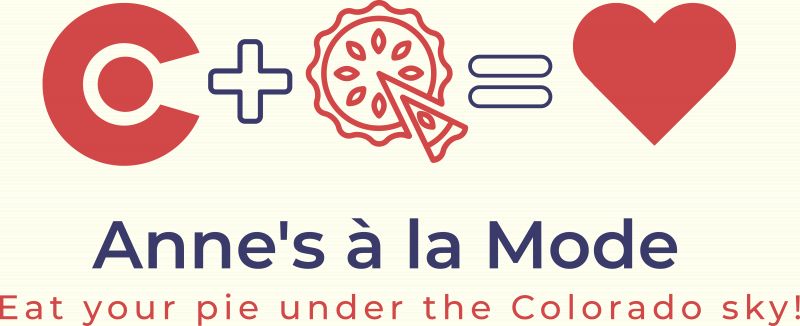 We Service
Denver and surrounding cities, foothills, mountains
About Us
It all started when Anne was walking along at a street fair and thinking to herself, "I want some pie!" But there wasn't a slice to be had. She knew she had to do something.
So she enlisted the whole family and a short while later we had a vintage Yellowstone travel trailer modified to bring it, once the family started baking treats, it got weird from there.
Traditional flavors can all be found of course, but we like to bring you new combinations as well. So spicy habanero-peach for the heat lovers for starts, and small batch small pies are always changing.
We also like to bring an assortment of unique treats, krispie squares, brownies, clobblers, you never know what you might find. So come say hi and tell us what you'd like to see us whip up!
Our Food
Pies, cobbler, brownies, all served a la mode (with ice cream)
Wecan provide gluten free or vegan fare as well. Signature Dish: Habanero-Peach cobbler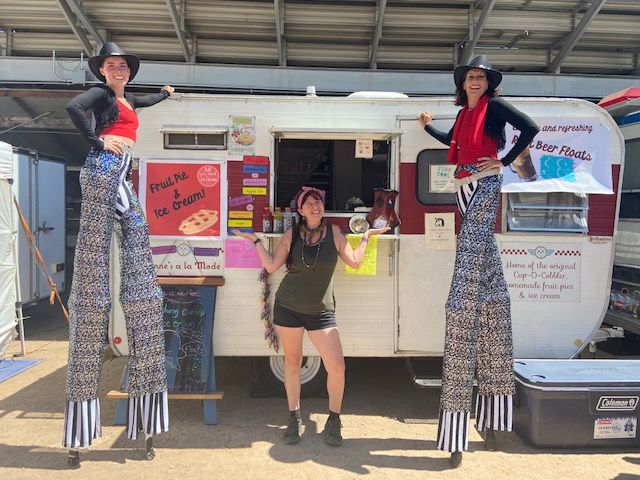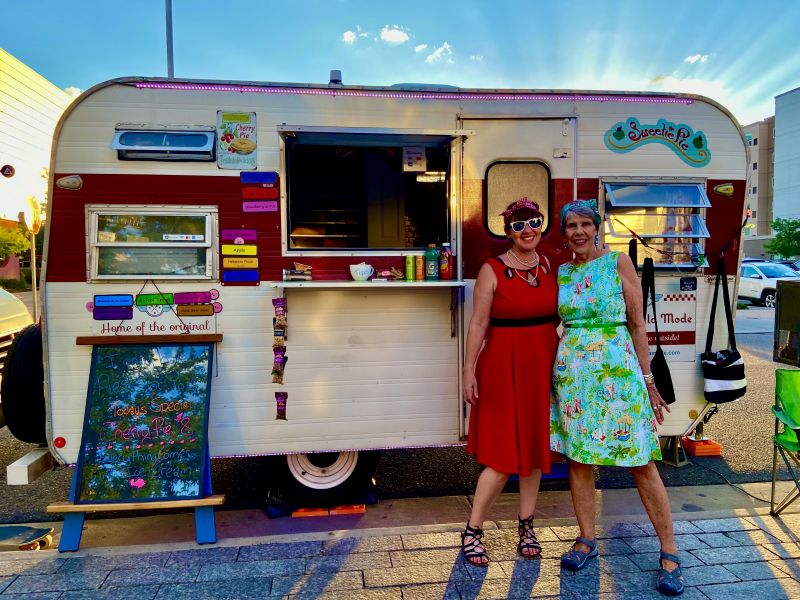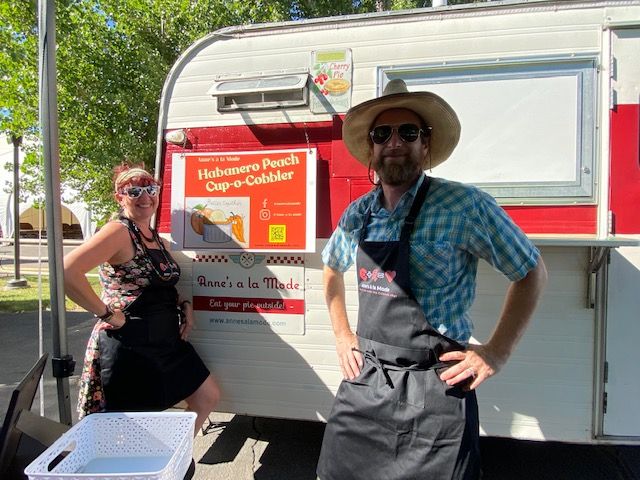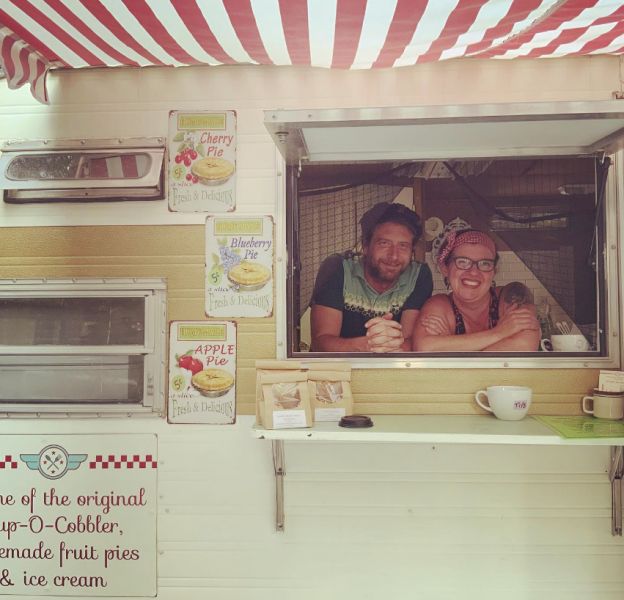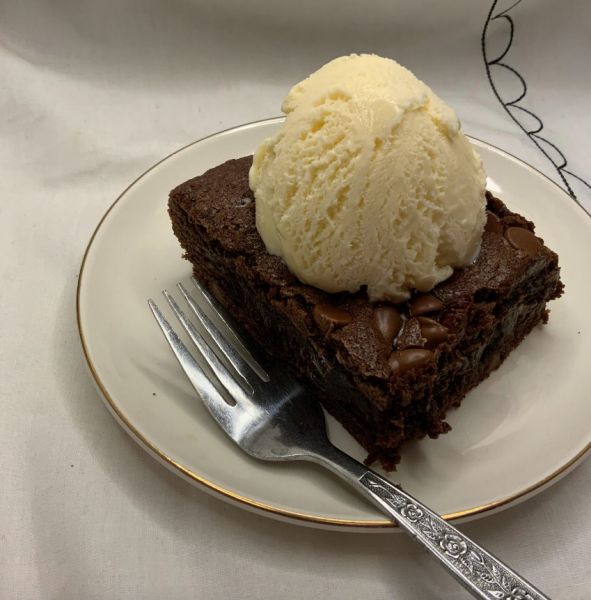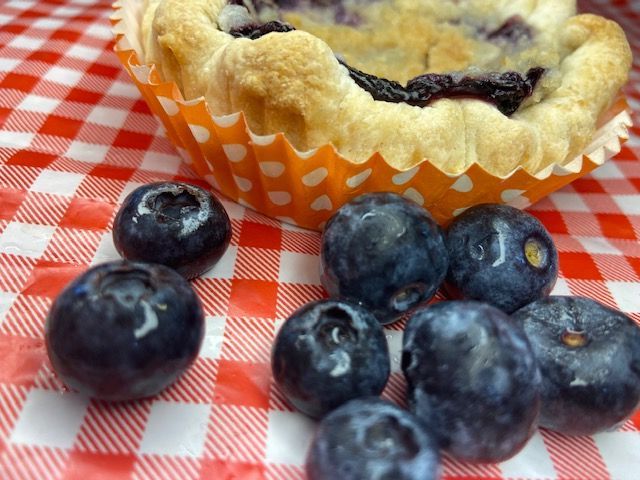 Menu