Food Trucks in Indiana
Signature Dish:
Chai (tea) hot or Frozen
About Us:
My family has a spice blend for Chai (tea) which has been perfected by 3 generations (over 100 years) this recipe has brought people together, provided comfort in rough time, and more importantly, the spice blend is perfected to create many health benefits! Checkout the website for more information on health benefits of chai! Chaionthefly.com
Signature Dish:
Pulled pork Nachos
About Us:
We sell more than just hot dogs. We also have Pulled pork Nachos, nachos, and some pretty fancy hot dogs. We also have lemon shake ups that are always a huge hit
Signature Dish:
Piggy Mac
About Us:
We are a family and veteran owned business, who desire to serve amazing wood smoked bbq.
Signature Dish:
With all of our dinners served with fresh made daily homemade sides we would like to think all of our dinners are signature dishes
About Us:
You know the saying, "If you want something done right, do it yourself. "
Well, that's just what we've done here at 'A.P.'s Delicious Ribs'.
Established in 2013, in Indianapolis, Indiana, I wanted to bring back that taste that we all grew up with and that's when 'A.P.'s Delicious Ribs' was born. Offering ribs, chicken and pork fresh off the grill, paired with your favorite homemade sides, like collard greens, sweet potatoes, macaroni & cheese, cole slaw, french fries and more! Let's not forget my signature bbq sauce! The whole experience is guaranteed to give you that cookout feel . A.P.s' Delicious Ribs' We take pride in serving our local community.
Signature Dish:
Homemade tenderloins
About Us:
I am a single mom of 3 and love anything to do with food and people! Several of my recipes are handed down from my mom and grandma!
Signature Dish:
Ask us if we can do it we will let you know!!
About Us:
We originally wanted to add a mobile addition to our pizza business, we came across the Tater truck and couldn't pass it up! We jumped in with both feet and love it!!
About Us:
Hand Breaded Tenderloins Pulled pork sides and hand cut fries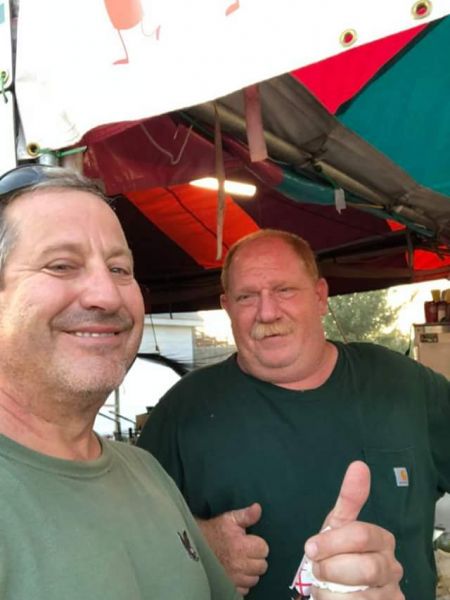 About Us:
Philly steak.,polish, hamburgers,corndogs,can do bacon and eggs in the morning I couldn't get the picture of my trailers to upload for some reason About Us:
Steak sandwich
Bratwurst
Wraps
Tots/fries
Filter by Indiana Cities