Food Trucks in Kentucky
Signature Dish:
757 Dawg ( quarter pound hot dog, philly meat, cheese, onions), West Va Dawg (chili, coleslaw, onion)
About Us:
Everyone loves hot dogs and they are easily able to be changed with various toppings. I have 2 flavor town hot dogs and I cater ( family reunions, weddings, gender reveals, birthday parties) as my cart has that capability with 3 burner steam table and a grill. I have camp stove so we can cook on site and do your fish fry, seafood, fries, and various items. I also do beef brisket and beef BBQ so if your event needs it we can provide it.
Origin:
American (New)
,
American (Traditional)
,
British
,
Caribbean
,
Chinese
,
Cuban
,
French
,
German
,
Greek
,
Hawaiian
,
Italian
,
Jamaican
,
Mexican
,
Spanish
,
Thai
,
Vietnamese
Signature Dish:
Buffalo Chicken stuffed
About Us:
Gourmet Stuffed Pretzels and sides
Signature Dish:
BBQ Nachos
About Us:
We had a dream of owning our business and with my wife's food service background, the food truck seemed to be the perfect fit. We found our niche with R&R as we travel to events enjoying the nice people we get to meet and making new friends. We thoroughly love the BBQ business and strive to offer the very best friendly service and delicious foods. It's working!
Signature Dish:
Kettle Corn and Pork Rinds
About Us:
We were looking to start our own business and came across Kettle Corn Equipment so went with it. The name on the other hand if named after a special person (Cindy Mae Underwood-Power) my partner's Mother who passed from Stomach and Liver Cancer September 3rd,2018 and so when thinking of our name... It was a struggle cause we wanted to incorporate her but didn't want to throw her real name out there on labels for customers to toss out so rather we went with Cindy Lou Who's Kettle Corn which we found out by purchasing a Christmas Tree at a Christmas Tree Farm that Cindy Lou Who was my mom's nickname from her work sister and work family at Hitachi in Berea KY and so we went with that and it has popped ever since and so we used her photo and made it into cartoon form and that's our logo!!!
About Us:
We start in September of 2022, it is a dream come true, our family business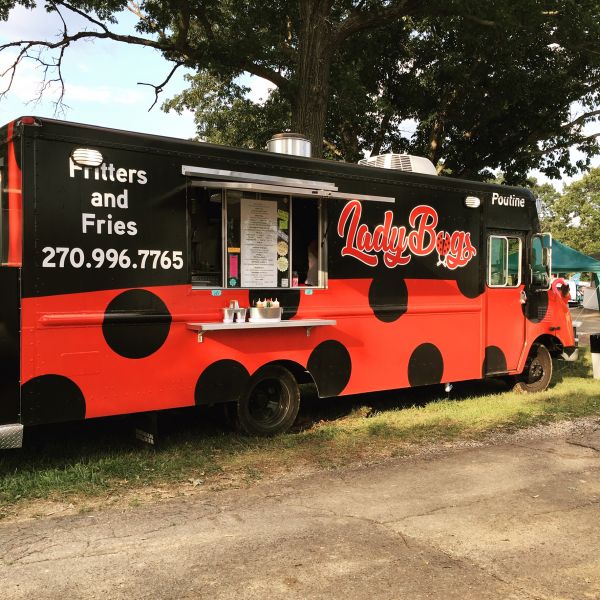 About Us:
Sending picture of my menu! I also do catering so I can make up a full meal special each day. I live right beside 65 exit 28 and usually drive no more than an hour either direction and I know there is truck stops and rest stops in both directions from me. I also have a breakfast menu. This is an amazing idea and look forward to hearing from u!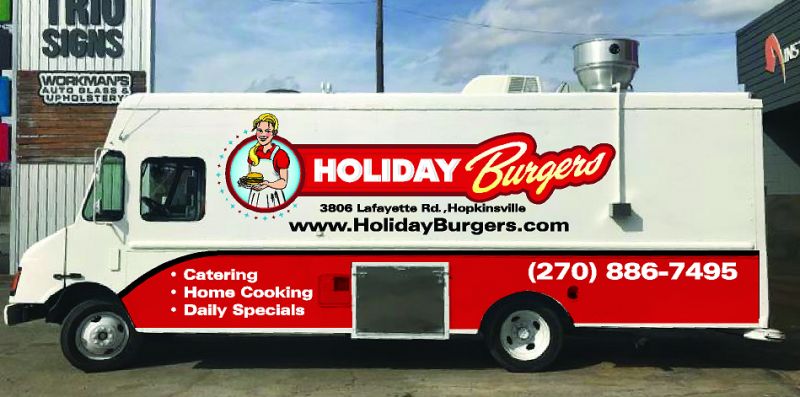 About Us:
Burgers, fries, bbq, salads, onion rings, catfish, etc.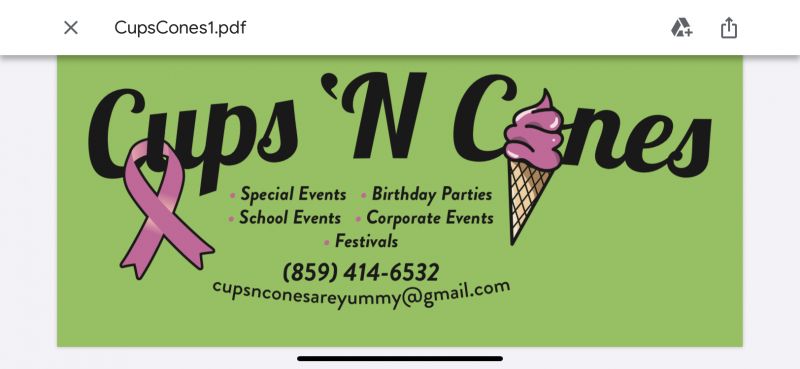 About Us:
Soft serve ice cream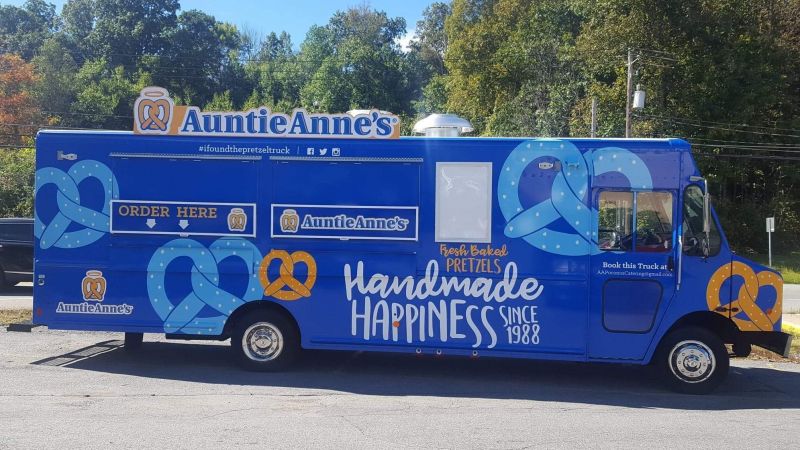 About Us:
Flavored Jumbo pretzels
Pretzel dogs
Pretzel nuggets About Us:
Jamaican Food
Jerk Chicken, Curry Chicken, Oxtail, Curry Goat, Brown Stew Chicken, Vegetables and Plantains About Us:
i am food vendor

bbq and soulfood
Filter by Kentucky Cities