Zaaki Food truck Food Truck
"Mediterranean fine food"
We Service
Boston, Cambridge, Newton, Lexington, Waltham, Brookline, Allston, Watertown, and all areas around Boston
About Us
We provide options for everyone. We have chicken, beef, vegetarian and vegan options. All of our food is Halal. We have 5 stars in Google.
Our Food
Zaaki serves middle eastern Koshari (lentils rice/Bulgur, chickpeas, tomato sauce, crispy onion rings), Shawarma Chicken, Beef Kofta, Hummus, Falafel, Yogurt Salad, Baba Ganoush, Fattoush Salad.
Salads: Fattoush/ Spinach Tabbouleh/Zabadi Yogurt, Wraps: Falafel/Shawarma Chicken/Beef Kofta Signature Dish: Zaaki serves middle eastern Koshari which is spiced lentils and rice, combined with chickpeas all smothered in a tomato sauce that's been spiked with vinegar topped with savory, crispy thin fried onion rings.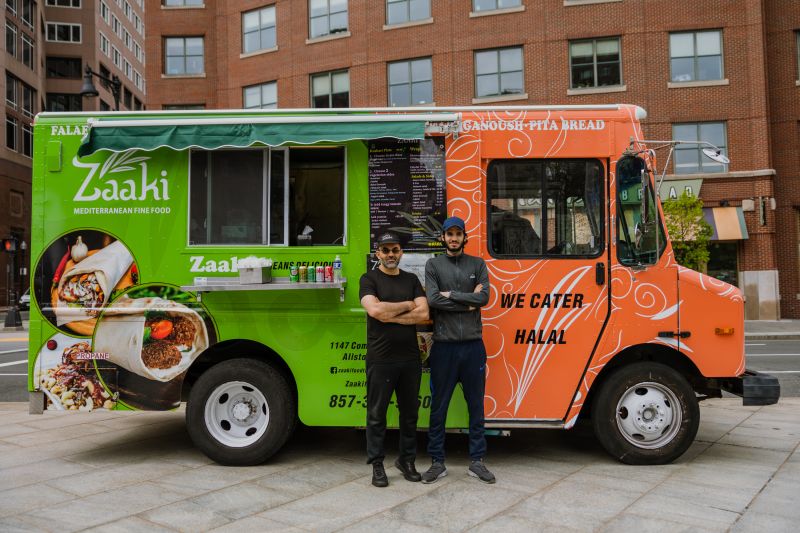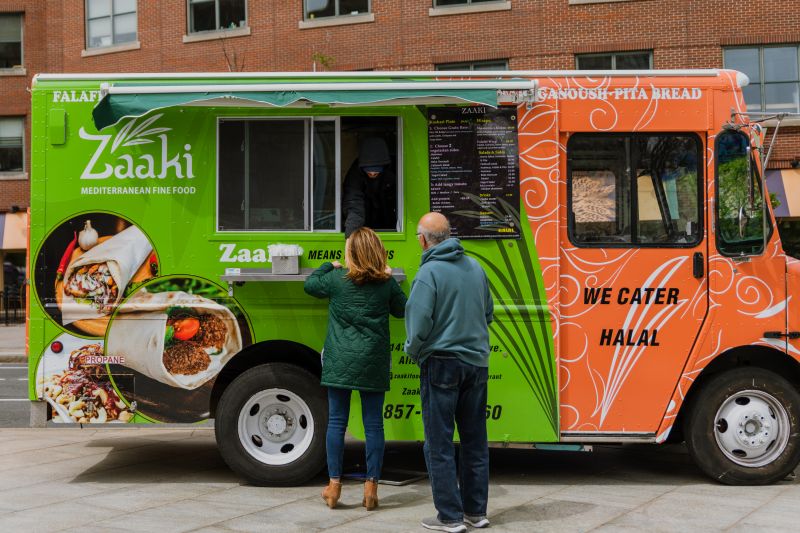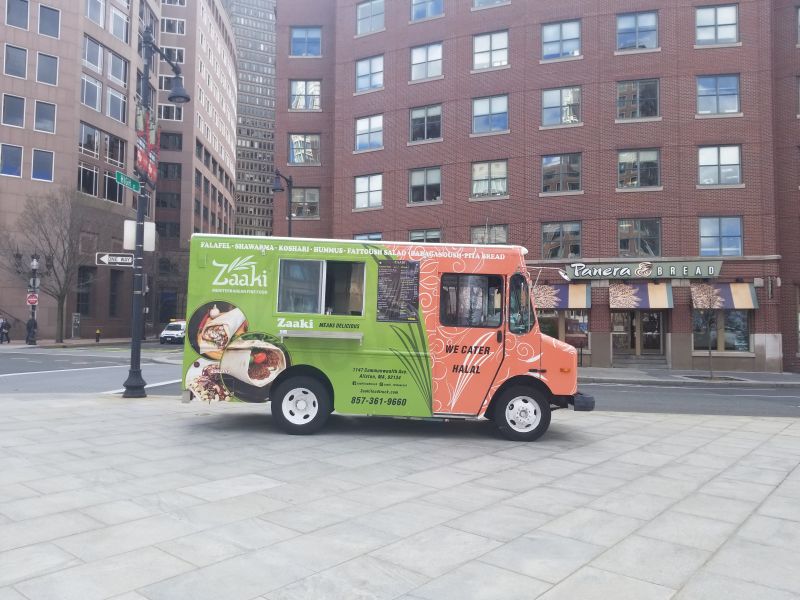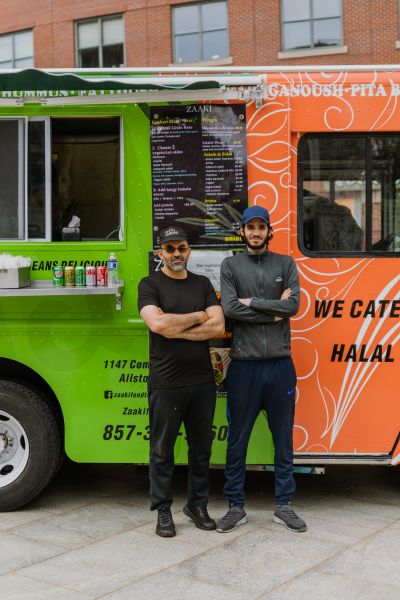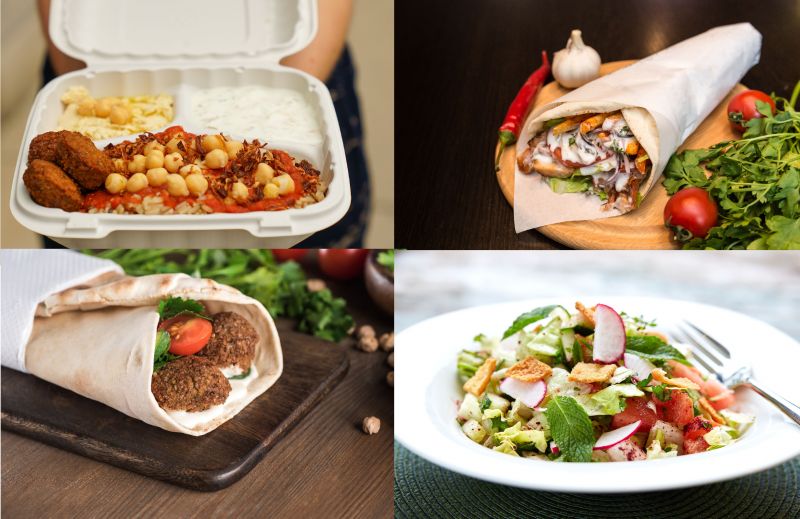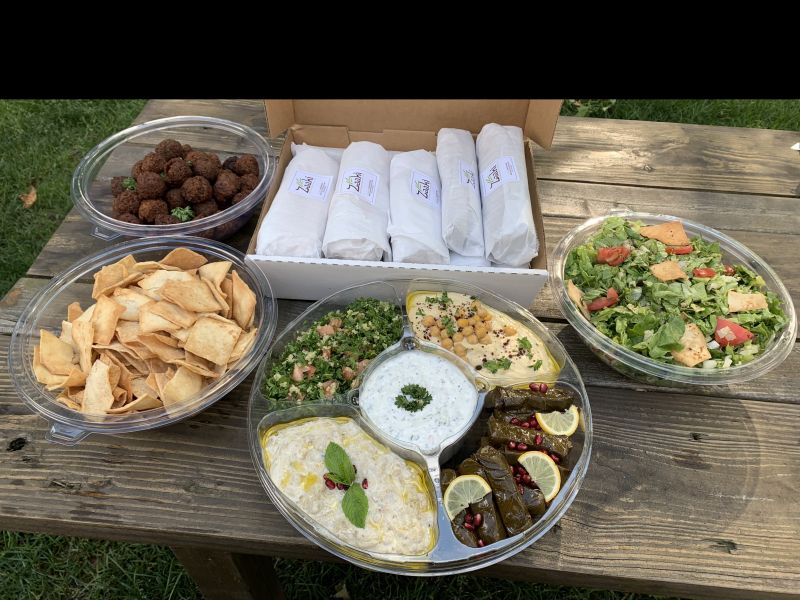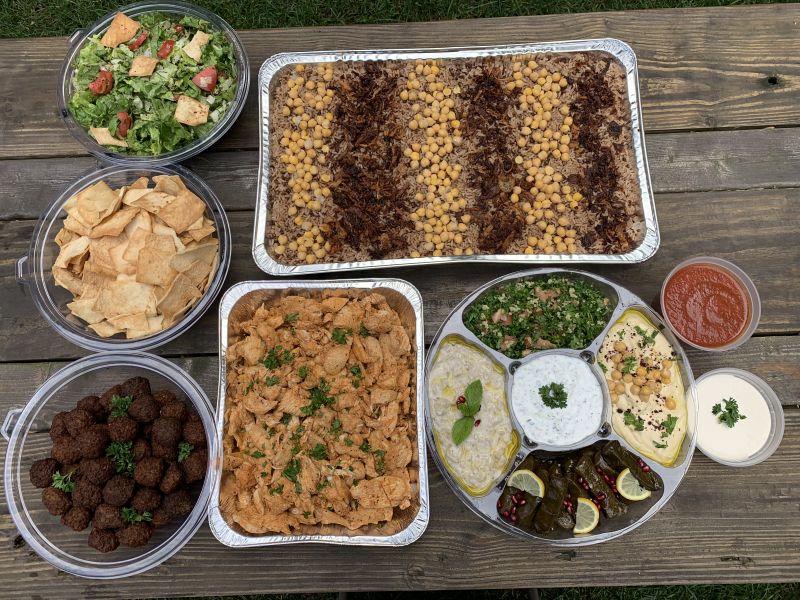 Menu