DeeVine Dogs LLC Food Truck
"A bite like no other"
We Service
Raleigh, Garner, Knightdale, Fuquay Varina, Dunn, Cary, Apex, Roxboro, Mebane, Oxford, Holly Springs, Etc.
About Us
In 2019, after serving 20 years with the NY C Police Department, I decided to relocate to NC. Shortly thereafter, Covid restrictions were implemented. Rather than staying in bored, I looked into one of my dreams of selling street food. It was then that DeeVine Dogs was born. I enjoy serving my community and this was a way to do it to showcase my talent.

I was born in a small island in the Caribbean called, Barbados. In 1981, I was relocate to NYC and after High School I enlisted in the US Army.

My mom, rest her soul, encouraged me to joined the NYPD after leaving the Military
She knew I loved helping and interacting with people. She also taught me at an early age how to create meals. So living in a large country, I was fully prepared to take on any challenge. I knew my dream of preparing meals would come true and it did.
Our Food
Hotdogs, sausages, Brightleaf, bacon wrapped dogs. We offer complimentary toppings, chili, slaw, onions, cheese, relish, jalapeños, kraut, potato sticks, crispy onions, ketchup, mustard, bbq sauce and mayo.

Jerkk chicken Tacos, Mac and cheese bowls, bologna Sandwichs, hamburgers, cheese burgers, French fries. Vegetarian baked beans.

Banana pudding, Brownies, cake pops
Homemade fruitpunch Signature Dish: Sausages with grilled peppers and onions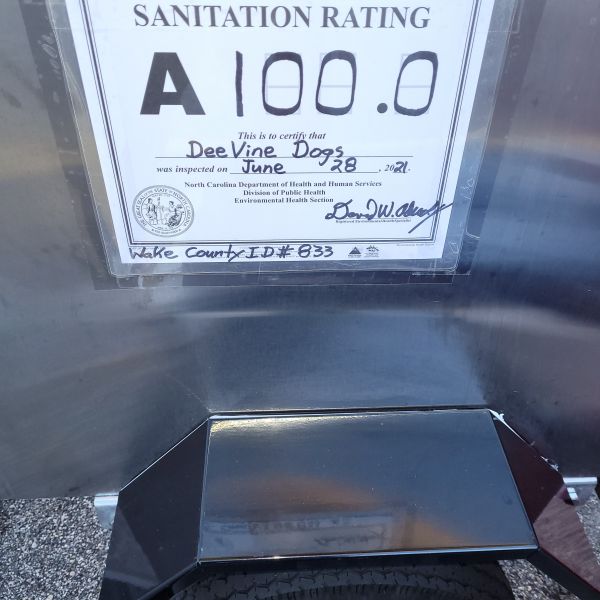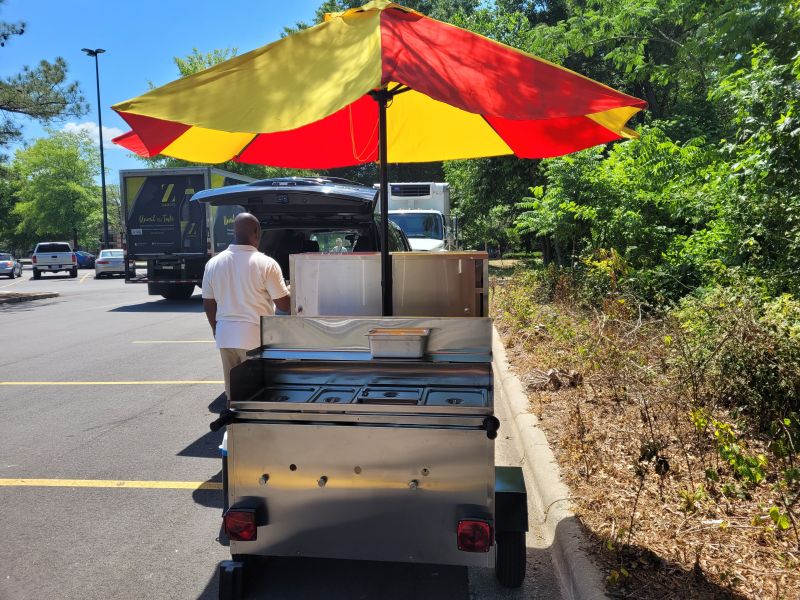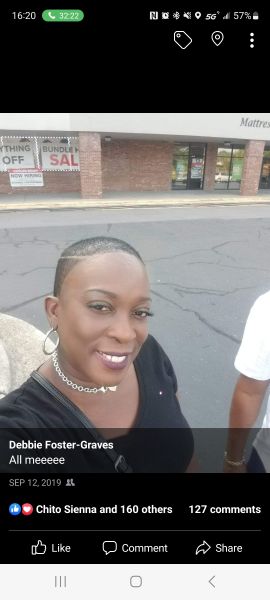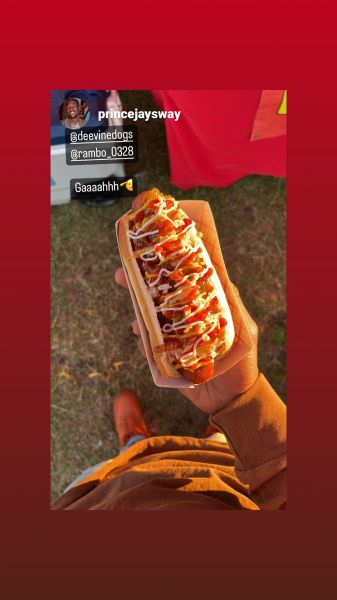 Menu