Rocky Mountain Wraps - Lil Hiker Food Truck
"Healthy Food served hot with a smile!"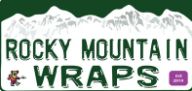 We Service
Colorado, Mountains and Metro areas.
About Us
Who and why we are here...

We are Bill and Kate Bedortha, the happy and proud Owners of Rocky Mountain Wraps, in Conifer, CO. We spent over ten years running our Austin, TX based food company, Solar Falafel & Hummus bringing healthy food to the masses was our passion. Solar Falafel quickly became very well-known at festivals and events in Central Texas. Whether in the grocery stores of Texas or at the many Music Festivals, Street Fairs and Live Events across area, you would find us serving Grab n' Go Pita Wraps and Healthy snacks with a smile, made with love.

From Austin City Limits Music Festivals to Willie Nelson's Fourth of July Picnics, The Old Settlers Bluegrass Festivals to the Pecan Street Festivals on Austin's infamous 6th Street, you could find Solar Falafel serving hundreds to tens of thousands of hungry, music lovers to rave reviews!

We love music, people and healthy food and missed the action so after taking a few years off and putting down Colorado roots we decided to bring our scratch-made, family recipes to the people by opening Rocky Mountain Wraps in 2019.

Rocky Mountain Wraps survived and prospered through the COVID Pandemic because of the high standards of safety for our staff, our patrons and ourselves, while serving and expanding our quality products without skipping a beat!

Rocky Mountain Wraps participates in local community events along with Catering Banquets, Weddings, Large Family Gatherings, as well as JEFFCO Schools PTA/Staff Lunches on and off our menu, offering options for all dietary needs.

We are venturing back to our old roots and we would love the opportunity to bring our healthy fresh pita wraps which are hand held, ecofriendly and perfect for today's music lovers to our favorite venue, Red Rocks Park and Amphitheatre.
Our Food
Falafel, Hummus, Gyro, Philly, Shrimp Po Boy.... anything that will go in a Pita Wrap! Signature Dish: Falafel and Hummus