California Food Truck Catering for Your Next Event!!!
Calibachi Food Truck
"Better brand of Bachi"
We Service
Altadena, Pasadena, Pacoima, Los Angeles, Pasadena, La Canada, Montrose
About Us
We started this Bachi truck and chose this menu because we liked the higher quality of product in the lobster, ribeye and filet. We are also at the age where we need to be more aware of the fuel our bodies are burning and care about the people who come to our window. Our vegetables are sturdy, seasonal and cooked a la minute to retain freshness and keep health benefits at their peak. We use ingredient that possess natural health benefits such as ginger, lemon and garlic. We love to eat and make every plate according to these parameters.

Andy and I went to highschool together and met sophomore year. In 1996 we went on a month long backpacking trip through Europe. On this trip we decided to go our separate ways, he in merchant services and me in the culinary world, and meet up again later to open a restaurant. That time is now and this is our concept! It is booming with flavor and umami. Catch un the street or bring us to you. We are on the tip of the iceberg with a mountain under us so you will hear our name in circles where they talk about good steak and perfectly cooked shellfish. Healthy grubbing with family and friends coming up? Give us a call and we'll make it happen!
Our Food
Fried rice, fried noodles, lobster, shrimp, ribeye, filet, chicken. 5 signature sauces made in house. Signature Dish: Beef and Reef triple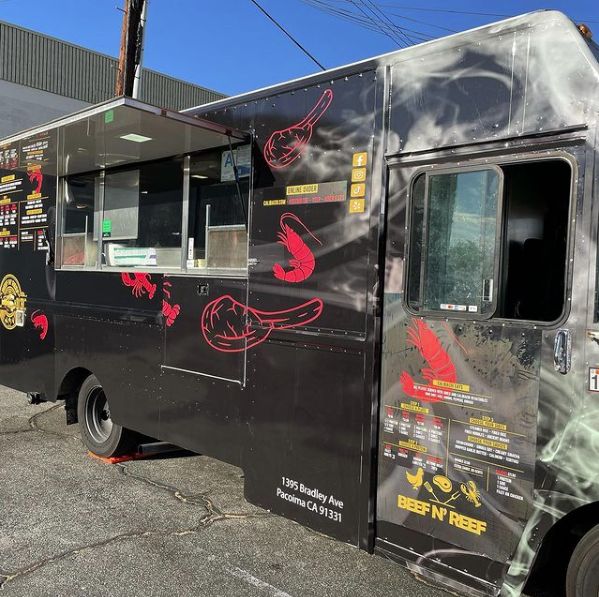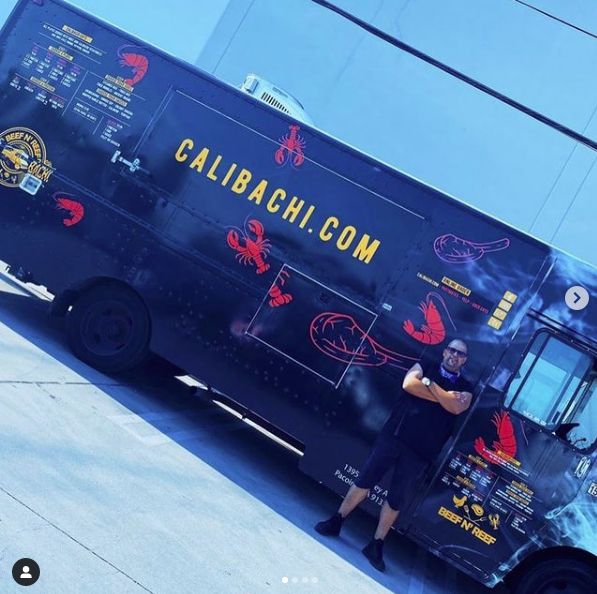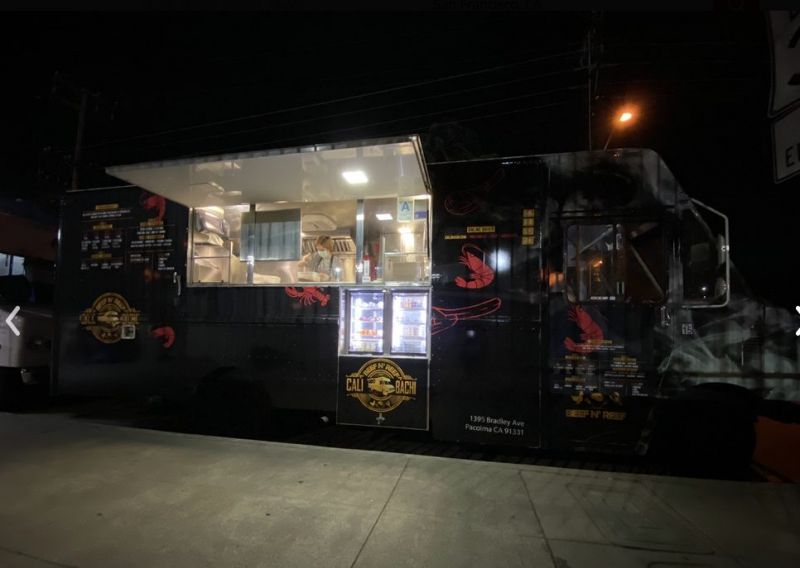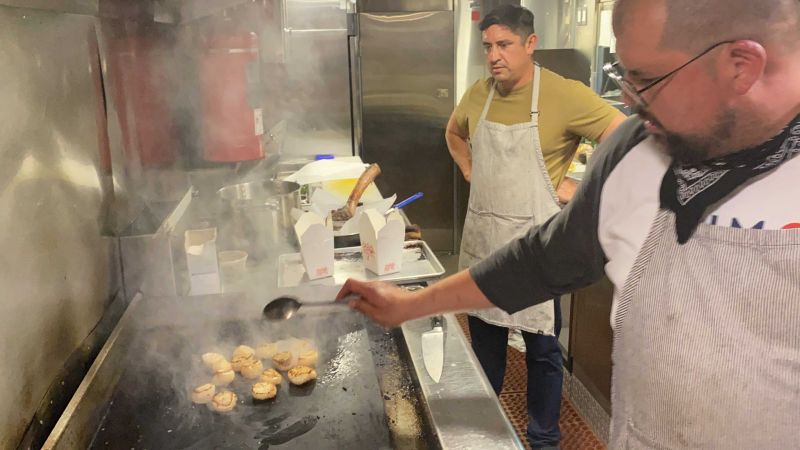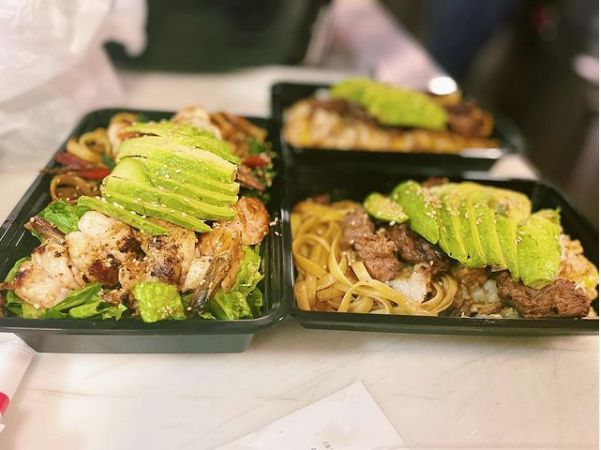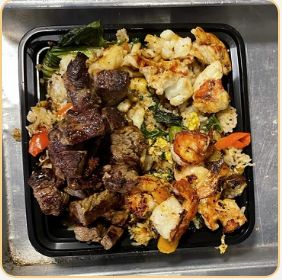 Menu