Illinois Food Truck Catering for Your Next Event!!!
Mario's Cart Food Truck
About Us
Authentic Mexican food and more! Tacos, nachos, burritos, flautas, quesadillas, loco fries, chips and salsa/guacamole, steak king sandwhich, cubano panini, pretzel bites, and hot dogs. Variety of protein and veggies. Also soft drinks and Italian ice when the weather is nice. Our menu is very affordable - $3 tacos and the most expensive items are ~$10-11. We regularly travel all over the suburbs and the city of Chicago.
Our Food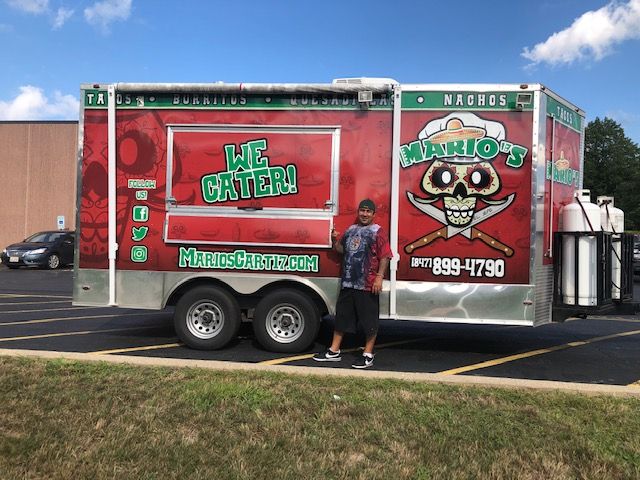 Contact Us to Get Started...
Menu