Tiki Dawgs Food Truck
"Tikify it"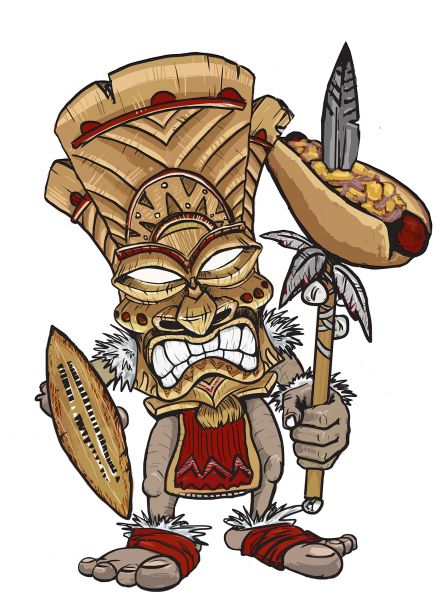 We Service
Tallahassee, Crawfordville, Monticello, Perry, Sopchoppy. North Florida, Panhandle, will consider South Georgia.
About Us
We are a family-owned business. We are excited to bring something a little different.
We use local vendors for our products to serve to our customers. Freshness and quality is our goal.

We appreciate our customers and any feedback provided.
We enjoy meeting and talking to and with our customers. We have had the opportunity to meet some of the nicest people, cutest children and occasionally their furry friends.
Our Food
Serving Nathan's Hot Dawgs, Bradley's & Andouille Sausages, Homemade Chili, Chili & Slaw Dawgs, Vegan & Turkey Dawgs, Burgers, Tiki Burgers, Smoked Pulled Pork and Tenderloin Sandwiches. Fries, Fried Okra, chips, we offer a variety of drinks. Starbucks coffee, dessert, thinking of specialty drinks (non-alcoholic).
We specialize in Chicago and Tiki Dawgs. We have a variety of buns to choose from along with a large selection of condiments to tickle your taste buds.

We are excited to bring something a little different.

Tiki Dawgs is owned and operated by a Licensed Food Manager. Tiki Dawgs is DBPR State Certified. Follow us on Facebook and https://streetfoodapp.com/tallahassee. Signature Dish: Chicago Dawgs, Tiki Dawgs, Tiki Burgers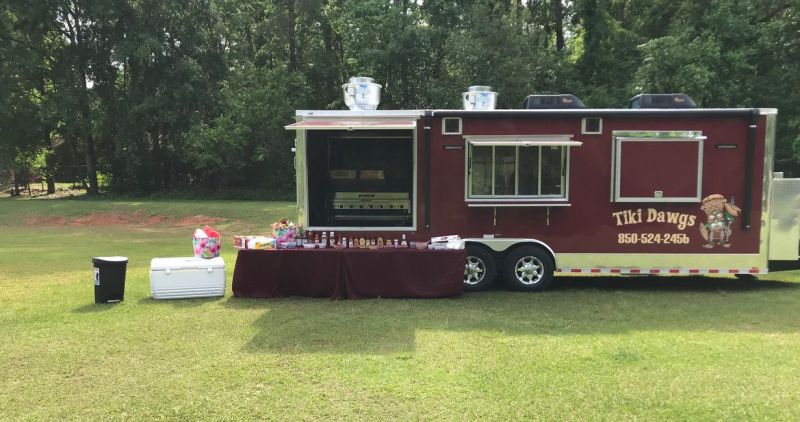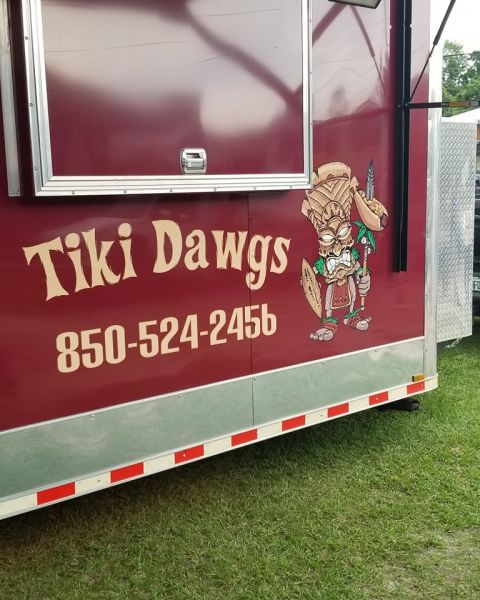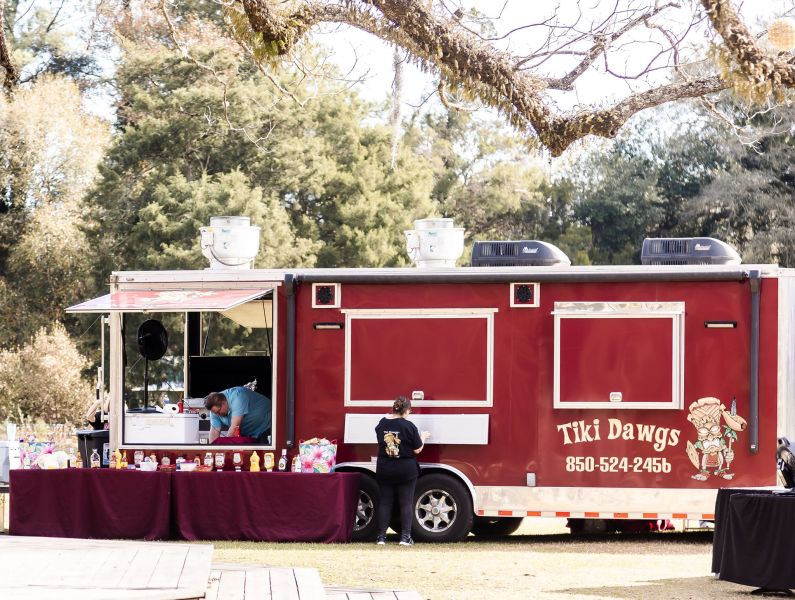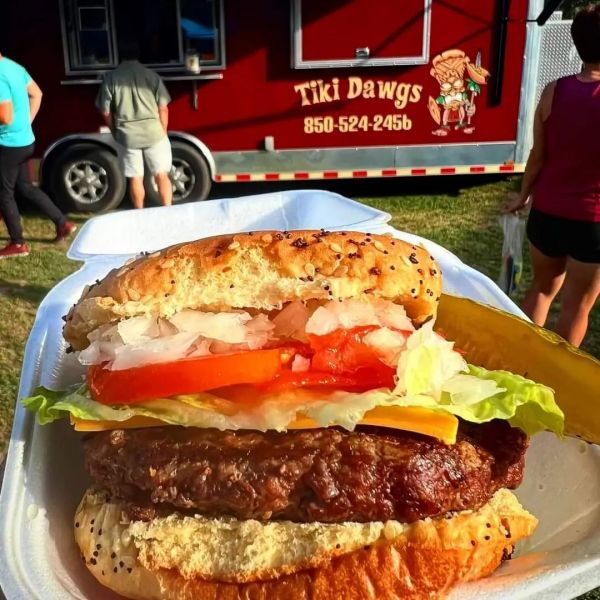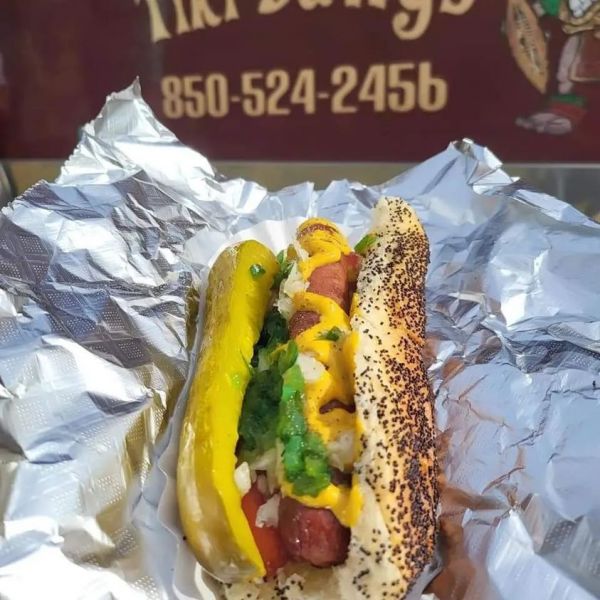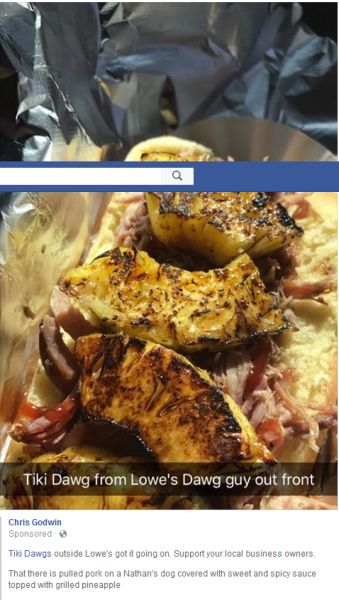 Menu