Virginia Food Truck Catering for Your Next Event!!!
B-52 Smokehouse BBQ & Lounge Food Truck
We Service
Hampton Roads Northern Virginia North and South Carolina will travel
About Us
Veteran owned business continuing to provide a service to our community. Our goal is to provide good old Southern food that can't be brought everywhere
Our Food
Fried Ribs Rib tips Pulled pork BBQ Pulled Chicken BBQ Cat Fish Hot Dogs Fried Chicken Smoked Hamburgers Fried Mac & Cheese French Fries Signature Dish: BBQ Rib Tips
American (New), American (Traditional), German, Korean Barbecue Barbeque, Breakfast, Burgers, Chicken Wings, Hot Dogs, Sandwiches, Seafood Comfort Food, Soul Food, Southern, Vegetarian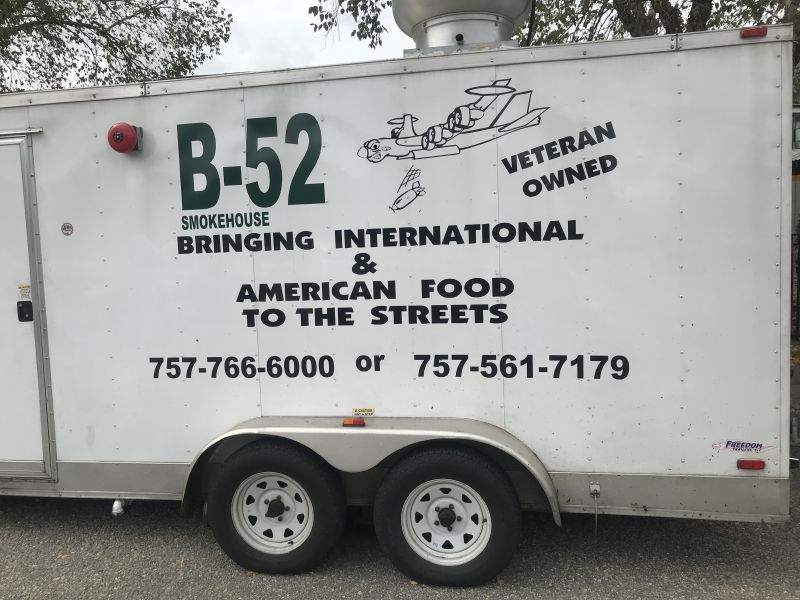 Contact Us to Get Started...